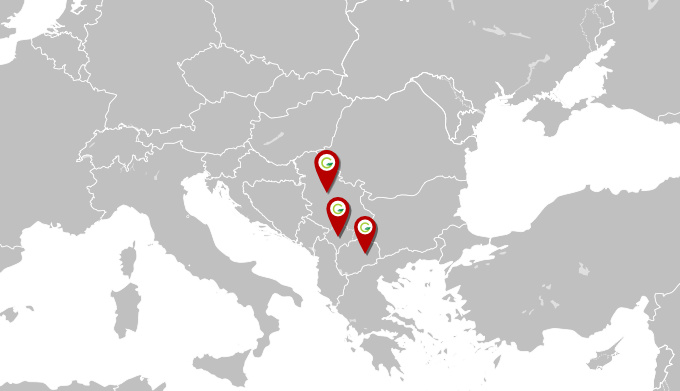 Galinos Pharm is pharmaceutical wholesaler with established regional presence in three markets- Serbia, Macedonia and Kosovo. Our mission is to provide high quality medicines to provide accessibility to high quality medicines to all the patients in the region.
GDP compliant facilities, experienced team of pharmaceutical regulatory professionals and sales managers, as well as established sales field force, enables us flexibility and efficacy in identifying the needs of our markets, and react to it by providing timely and high quality medicines and service to all our customers. We are aware of the value of life and health.
Our strategic focus is establishing stable and long-term partnerships with foreign suppliers, and bring new medicines to target markets – either by national registrations, or interventional imports.
Our vision
Galinos Pharm is optimistic company in rapid development that sees future as a chance for success, reflected through satisfaction of all stakeholders- our buyers, partners, employees, owners and the entire society. A careful selection of represented partners and medical products in trade, investments in promotion, serious approach to customers, medical experts and patients, investments in new facilities look promising for further turnover growth, which was established by Galinos Pharm.